your map - the highest quality - lightning fast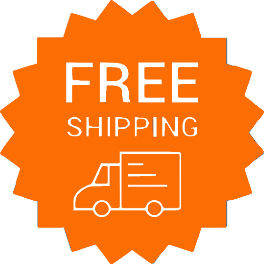 Free Shipping
We include shipping on every order to the US and Canada – including framed or canvas orders!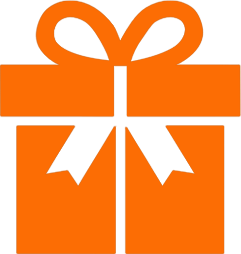 Personalized Gift
We allow you to personalize the poster in a number of different ways, from color to font to text. They'll get a totally unique gift that they'll love!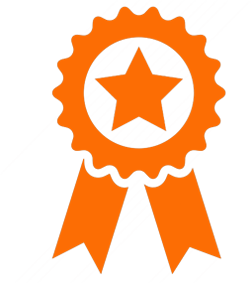 Amazing Quality
Paper isn't paper, and we use only the finest matte paper and hand stretch all of our canvas to look perfect on your wall for years to come.
Makes A Great Gift For

Anniversaries

Weddings

Engagements

Birth of a Child
City Prints – Benefits, Buying Tips
Whether you're buying or renting, having beautiful walls is the desire of every home owner.  No one wants to have plain and boring walls, and the amount of combinations of design elements can have one's head spinning.  We here at ModernMapArt understand this dilemma too well…and we'd like to help you put together some nostalgic pieces of art that will really bring your home décor to the next level.  We're all about art that are more than just design pieces – they're conversation pieces!
Our city posters are not just versatile, but also they are affordable and durable, so once they are installed, you won't have to worry about replacing your wall décor in a very long time.  Our prints can last up to 100 years when taken care of!
Benefits of Decorating Your Wall With City Prints
If you're looking for a quick and easy way to enhance your home décor, you've got a few options.  While using paint to create an accent wall might sound like a great idea, it can take a lot of time and be a pain to implement.  One of our city prints can be an easy way to make your walls beautiful.  It gives you a chance to have the maps of your favorite cities close to you, and saves you a lot of time and hassle.  Here are some of the benefits you will get when you use city prints as you wall décor:
City Prints Can Be Done In a Short Time
Unlike painting your walls in different colors and designs which can up taking a lot of time, wall decoration with city prints takes not much time or money. It is as simple as taking the city print and hanging it on the wall or where you want it stationed. There is minimal prep that you will need to do such as cleaning the wall and making sure you have a secure place to hang the frame or poster from.  But once all you've decided where to put them, the rest is a breeze and you won't need any additional effort to get the city map art on the wall.
They Can Be Easily Replaced
For you to replace a vinyl art or a paint art on your walls a lot of time will be needed and you will also need the services of an experienced painter to help with the removal so that you don't ruin the walls.   However, when you use city map art and would like something fresh and new one the wall, you can simply take down the old city and put up the new one.  Just returned from a vacation?  Get a print of that city and relive all the great memories that you had in that place.  If it's in a frame, you can even keep two or three in the back of the frame so that you can easily change them out when you feel like it.   With this kind of flexibility, you can have a large number of the city prints and keep on changing them as often as you wish without spending a lot of your time.
They Can Make Amazing Gifts
Ugh, gift giving.  It can give people tremendous anxiety to try to pick out the perfect gift for a friend, family member, or loved one.  And what do you get for the person that has everything?  We have the answer!  If you are looking for a unique gift for almost any occasion, map prints like the ones available from our store are perfect for people you care about. The map prints that we have available would make excellent gifts for a grandfather, father, spouse, or child. You can get them the place they grew up, the place they lived, the place they got married…the possibilities are endless!  These top quality prints are an ideal way to show someone just how much you care!
Can Be Mixed and Matched
You could put together multiple city prints to include the areas where you were born, the place where you had your wedding, where you went to college, where you generally vacation, where you first met and more.  Or, pick the same city and mix in different colors, or even the inverse of black and white to create a more retro look.
Affordable
Compared with other wall art such as custom art painting, using city prints on the walls is far much affordable.
Create Nostalgia in Your Home
You could have several city prints to remind of you different cities where you had wonderful memories. It could be a city you went in for honeymoon, where you met your spouse, or even the cities you intend to visit in the future. If they are the cities you have fond memories of, having them on the walls will always help you relive the memories both recent and far away. And if they are the cities you wish to visit in the future, seeing them on the wall everyday will give you the motivation you need to work hard and ensure that you ultimately visit them.
Tips For Buying the Best City Prints For Your Home
Now that you know the benefits of having city map arts in your home, you're probably wondering what the next steps are. You should take some things into consideration before making this important purchase, so here are a few tips for you to use:
Start By Doing Some Research
Finding the right piece of art is very personal, including finding the right city prints for your home. Before you walk into the store, do research by first deciding on the actual city maps you want. You may be interested in maps for specific cities, maps in black and white, maps in color, matte paper vs. canvas, size, etc. The city prints available from us are some of the most reasonable and high quality available online.
Decide On the Destination In Your Home
If you want to get the most from your city print on your walls, then the actual location where you will place them will matter a lot. Walk around the house to identify the potential places where you could have the city print, including but not limited to table tops, bed heads, shelves, floor corners and all walls in the house.  Measure that space to make sure that a print won't be too small or too large – this is a very important step to ensure that the size is right for where you want to put it.
Determine Your Budget
Due to the fact that the city posters come in different scales and sizes, you'll have to consider not just the price of the print, but the price of framing or hanging as well. At this point, you already know what kind of city prints you need and you have also identified the potential locations where you will have them. We remain one of the cheapest places to acquire quality city prints from around the world. Our company offers high quality prints which can be stretched and ready for framing.  
Decide On Color, Theme, and Application
Initially, you probably formed a rough picture where you wanted to put it as well as the cities you're considering. At this stage, you will have now to delve deeper into the finer details before you make the final choice of the city posters. With the available space in mind and overall theme of the current interior décor in your home, it is now time to choose the colors, themes and the collection. For instance, do you want to have city map art of a particular country, region, or state? And would you like them in color or black and white or is this supposed to provide the pop of color on the wall?
To Frame or Not To Frame
Finally, after purchasing your city posters, you may consider framing or not framing them, and this is entirely up to you. If you decide to frame it, avoid using frames whose colors compete with the colors of the city print. The focus should be on the art and not on the frame. In general, neutral colors for the frame are highly recommended, and this is because they will not take attention away from the original city print. We recommend the process of framing our city prints with the help of a professional framer but you could also consider building your own frame with a framing kit. Our city prints arrive ready to frame and you simply would need to build a protective wooden frame or metal frame around the print. With standard poster sized prints it's usually fairly easy to find quality frames online that you can use for inserting the poster prints into.
Displaying Your Print The Right Way
At his point, you have already identified where the art will go and you have probably bough the art, so the next thing it to put it in place. It may be easy to assume that this is the simplest tasks, and even though that may be true, so many people still ends up getting it completely wrong. You have an awesome piece of city art and you have chosen a great location for it only to make a mistake in hanging it. To avoid this, here are a few tips you can use a rough guide to displaying your art properly at home:
Just the Right Height
For the best looks, the city print shouldn't be hung too low or too high. They should be positioned at the eye level and one should not strain their eyes either up or down for them to catch a good glimpse of the art.
Don't Mix Everything Together
Avoid the temptation to cram all the art together so as to make the room more beautiful. As a matter of fact, you should use the city prints as a means of breaking free from the confines of color palettes, and not for introducing more colors by cramming everything together.
Use the Right Variety
To create what's known as the art gallery effect, you will have to use a variety of city prints on the walls. But this doesn't mean that you should have all of them on the same spot or the same wall section. Hang them sparing on different walls in the same room to create this much needed variety and freshness on the walls.
Check Your Level
A beautiful piece of art can be ruined if it's at an angle, so we highly recommend double and triple checking that the print is level.  Depending on your frame, you'll have to locate on the back where the print will hang from, and that will determine where to make your hole.
Hang the Art Securely
Ensure that the city map arts are well secured on the walls or the respective places you have placed them. We recommend using either top quality clips, a frame or command strips to securely fasten your prints to the wall. Regardless of your hanging method, framing city prints is one of the best ways that you can make sure that they can be taken down and potentially reshuffled based on your needs. Hanging city prints without a frame can sometimes damage them when they need to be taken down off the wall.  They shouldn't be in any awkward posture, and they should also be well secured that they won't be brought down by the slightest wind in the room.
Hopefully this helps you with your city print purchase!  If you have any other questions, please contact us.